Everyday Extra-Lite Natural Sunscreen
"I been using this product for about 5 years, and I only trust this product. Is non-oily, very high quality and it protects my face when I go for my hikes on top of the mountain. I truly grateful for this company who make such a good and non Harmful product." - Stoney T



Don't settle for less than a 100% natural and organic sunscreen.
Use Soléo's Everyday sunscreen and feel the difference in your skin everyday.
Support your skin, avoid unnecessary breakouts, and fortify your skin.

Why is our Everyday sunscreen so different to other brands?

Soléo Organics every ingredient comes from nature.
Our unique combination of botanical extracts and micronised (non-nano) zinc, is fast absorbing, non-oily and non-greasy.

High in anti-oxidants, our Everyday sunscreen does more than just protect you from the elements. Soléo protects you equally from both UVA (aging) and UVB (burning) rays, and moisturises your skin with botanical extracts rich in anti-oxidants. All with no shiny residue, it's the everyday sunscreen you'll forget you're wearing.

All our ingredients are completely natural, our everyday sunscreen is hypoallergenic and suitable for all ages and skin types. Don't let rosacea, eczema, psoriasis or other skin conditions impact your ability to live life or protect your from the sun. It's formulated for babies and pregnant women as well.

Sustainable and eco-friendly, our everyday sunscreen is entirely biodegradable, and all packaging is recyclable or biodegradable. Australian made, it's also cruelty free, ocean and freshwater friendly and reef safe, compliant with Hawaii Reef Act 104, and included in the Australian Register of Therapeutic Goods: AUST-L 322956

AS FEATURED BY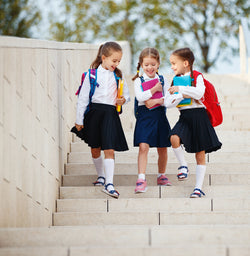 EVERYDAY NATURAL SUNSCREEN
Everyday Use
Soléo's Everyday Extra-Lite Natural Sunscreen is formulated for everyday use. Designed as non-comedogenic, it doesn't clog the skins pores, and provides a high level of broad spectrum UVA and UVB protection, SPF30 protection.
Non-Oily & Non-Greasy
This sunscreen is formulated for everyday use, it absorbs into the skin, non-greasy and non-oily, with no residue left behind and is non-comedogenic.
Fast Absorbing
This sunscreen is very light and absorbs very quickly. Unscented, it's intended as an everyday use sunscreen, and it works under makeup.
For Every Application
This sunscreen is for the whole family, including baby. It offers a huge range of versatility of application, and is just as suitable for backyard sport as under makeup. However where water resistance is required, we recommend our high performance water resistant sunscreen
PEACE OF MIND
All Natural & Organic
Formulated according to Naturopathic principles, using only organic and natural ingredients, totally free of synthetic chemicals.
Free of Chemical Preservatives
Completely free from chemical UV-absorbers, chemical preservatives, titanium dioxide, parabens, synthetic fragrances & colours, nanoparticles, petrochemicals, PABA, SLS, benzoates, mineral oils, and synthetic by-products.
Packed with Antioxidants and Botanical Extracts
Soléo Organic sunscreens are packed with botanical extracts high in antioxidants and fortified with natural oils which nourish the skin naturally.
Cutting Edge, Broad Spectrum
All our sunscreens, including our Everyday sunscreens, are very high protection SPF30 (why not SPF50?) and broad spectrum, protecting from both UVB rays (sun burn) and UVA rays (aging).
For Every Skin Type
Formulated as a low-irritation, hypoallergenic formula, Soléo's natural everyday sunscreen is ideal for the entire family.
Rubs in Clear
Soléo Organics sunscreens use a proprietary zinc formula designed to rub in clear in the skin.
SAFE GUARDING THE NEXT GENERATION
Recyclable and Biodegradable
With any everyday product, protection of the environment is paramount. Our sunscreens are biodegradable and all our packaging and tubes 100% recyclable.
Formulated for Everyone
We want our sunscreens to benefit the environment as much as they benefit people. We use micronised zinc instead of nano zinc and have ensured that it is hypoallergenic and suitable for anyone to use on an everyday basis, even pregnant women, babies and those with ultra sensitive skin.
Reef Friendly
Protection of our natural coral reefs, ocean and plant life is vitally important, our everyday sunscreen is reef safe and conforms to the Hawaii Reef Compliant Act.
Cruelty Free
All Soléo Organics products are cruelty free, no testing is done on animals and we hold ourselves to the highest standards.
Reviews
Customer Reviews
08/02/2023
Rachael W.

Canada
Nice texture, not greasy or thick
This is the best non-toxic sunscreen I have found to date. The texture is not thick and greasy. It does need a good shake before hand though and looks a bit curdled. Please make a bigger tube of this!!!!!
07/09/2023
Lea K.

Netherlands
The greatest sunscreen
I love this sunscreen! Very natural and no white face or body after using the sunscreen. I live in the Netherlands. Two years ago I ordered the sunscreen in the Netherlands but last year and this year it was not possible any more.
06/22/2023
Joe k.

United States
Good stuff
Great product, not to thick easy on and works great.
06/28/2023
Soleo Organics Sunscreen
Hi Joe, Thanks for your feedback! We're really glad to hear you're enjoying it!
06/14/2023
Rachel E.

United Kingdom
Great Service
Love the product, fantastic service and impressed with the freebie gift!! Many thanks
06/15/2023
Soleo Organics Sunscreen
Hi Rachel, we're really glad to hear you are happy with everything and enjoying the sunscreen. Thank you for the feedback!
06/02/2023
melissa m.

United States
Obsessed
Great texture, rubs in nicely, love the subtle scent
06/06/2023
Soleo Organics Sunscreen
Hi Melissa, Thanks for your feedback! We're really happy you are enjoying your Soléo!
FREQUENTLY ASKED QUESTIONS
Free Shipping
Free International Shipping over $85 USD
Worldwide Delivery
International World Class Delivery.